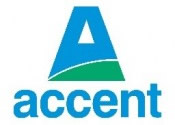 All our clients are very happy with the service provided.
Sparkle Shine Cleaning Services' standard of work is very good and they are very reliable.
Accent Housing

They are professional, 100% reliable and provide a really high standard of cleaning.
I've recommended them to a few of my clients too, who are just as impressed as me."
Paul Meers, Director of Quality Eradication Services Today Ltd (QEST)


Sparkle Shine have been cleaning our business premises for over a year now. The standard of cleaning, quality of cleaning materials and diligence to the building is like no other.
This is complemented by their commitment to Customer Service with courtesy calls to ensure that we are happy and content with the level of service we receive. We would highly recommend.
Claire, Acorn Analytical Services


I took Sparkle Shine on to clean and maintain a property I was managing.
The existing cleaning company were under performing and I wanted to get the place up to standard.  So I brought Trevor and his team in and they did a wonderful job, always going over and above the requirements.
Sparkle Shine is a professional company and Trevor takes great pride in his work and that shows in the rest of his team too.  We had a couple of challenging areas to clean but they knew the correct products and the best ways of maintaining these areas.
In short Sparkle Shine is a knowledgeable, professional, hard working and friendly company and a real pleasure to work with.
Janet, Restaurant Manager
Follow us on social media
Office address
The Grid, Carlisle Business Centre,
60 Carlisle Road, Bradford,
West Yorkshire, BD8 8BD